THE THOUSAND ANSWERS OF NATURE
50% DHA
brain function and visionDHA (Docosahexaenoic acid) contributes to maintenance of normal brain function and to the maintenance of normal vision.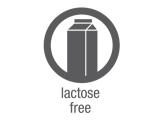 COMPOSITION
(1 capsule) Fish Oil Omega-3 (10% EPA and 50% DHA) 500 mg containing: EPA 50 mg, DHA 250 mg, Natural Vitamin E 3,355 mg α-TE (27,92% NRV*).* Nutrient Reference Values.
HOW TO USE
Take 1 capsule daily, preferably after the breakfast. If you need, take up 2 capsules daily.
PRESENTATION
60 capsules.